2020 Pearson National Teaching Award Gold Winner – Impact Through Partnerships
The Academy is proud to be a leading school for 'Echo Eternal' in remembering the Holocaust, by engaging with survivors and interpreting their stories through the media of film, art and music. In this way, we help to keep their memories in our community's conscience and develop collective citizenship and character to reject hatred and learn from humanity's mistakes.
Following the success of the Echo Eternal project Jewellery Quarter Academy made a successful application to become a Beacon School for Holocaust Education.
Echo Eternal is a nationally-awarded project involving 36 schools – our partnership with Echo Eternal supported CORE Education Trust to win Gold in the Pearson National Teaching Awards 'Impact Through Partnership' category.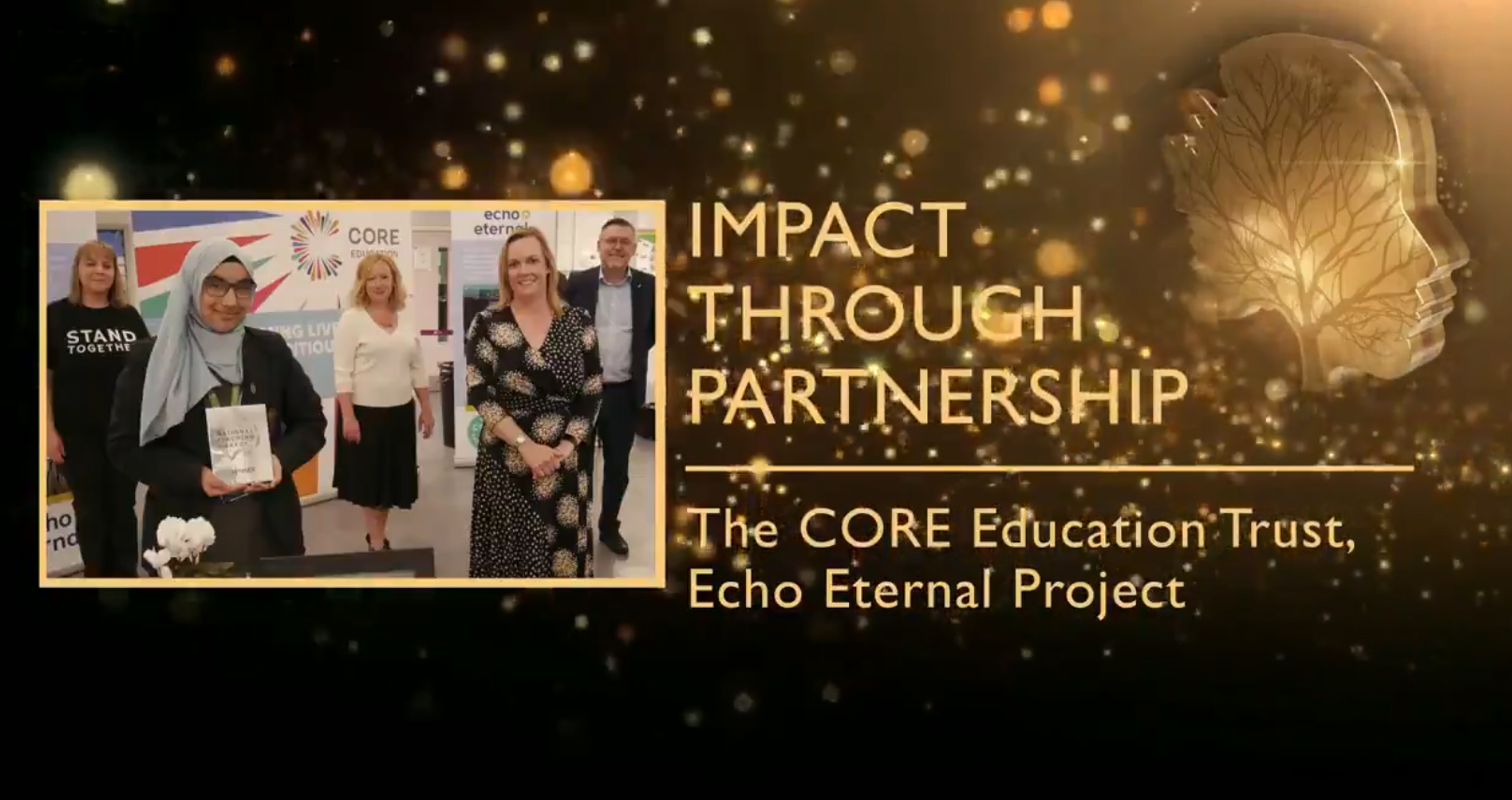 The aim of this project is to create pieces of performing art which reflect the testimony of Holocaust survivors. One Hundred and Twelve Holocaust Survivors were interviewed by Natasha Kaplinsky. Each survivor shared their experiences of The Holocaust and talked about subsequent lives. These testimonies have been captured on a short film. Schools taking part in this project are gifted the filmed testimony of a survivor and around this,  with the support of a local resident artist, a piece of art or performance is created. The art of performance will always 'echo' and provide a lasting interpretation of testimony.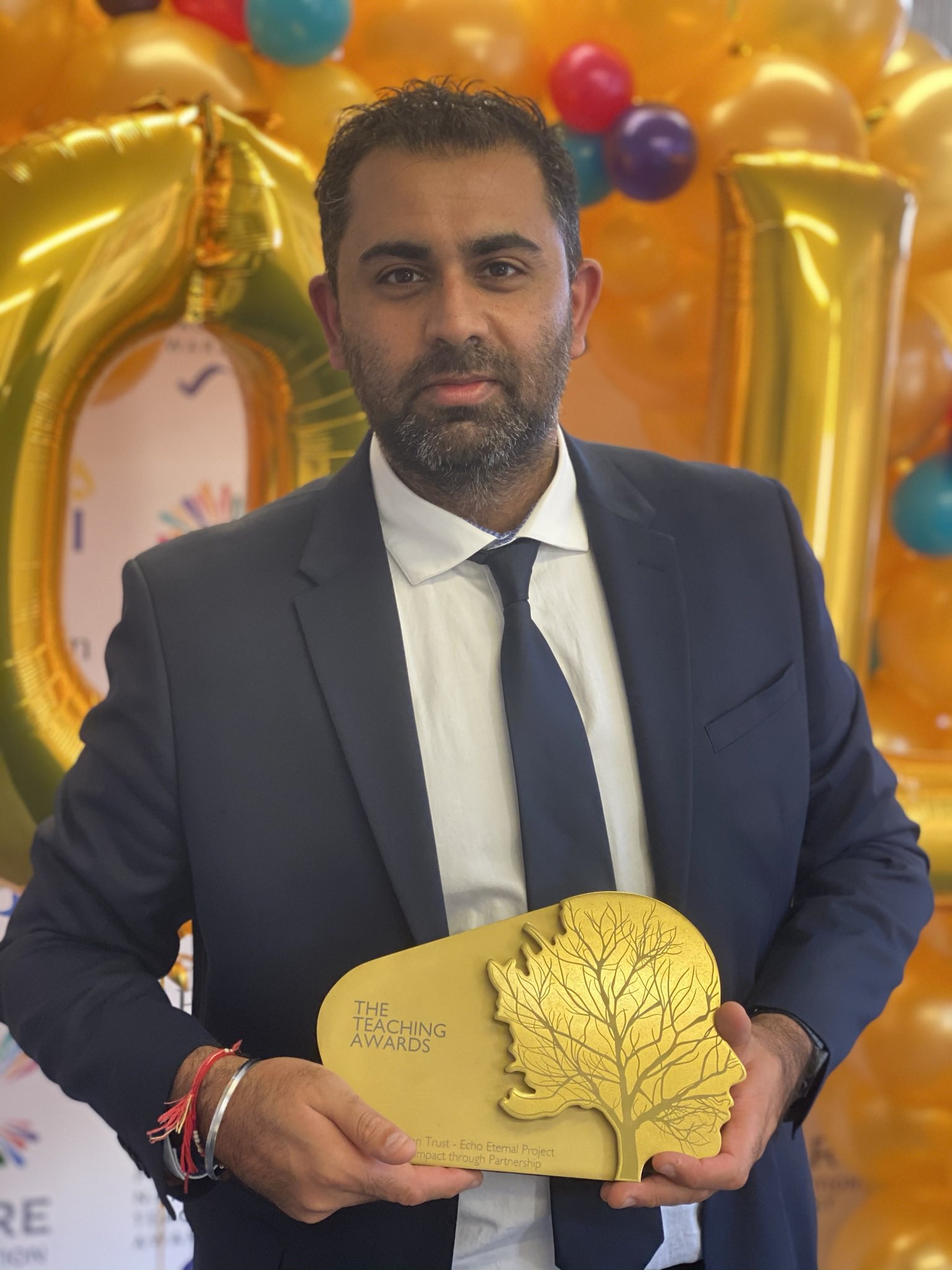 Assistant Headteacher (Opportunity), Rav Lally, leads on our Echo Eternal partnership work at JQA.
In 2018/2019, students from Jewellery Quarter Academy created a piece of Drama, working with Stan's Cafe,  around the testimony of Zigi Shipper
In 2019/2020, JQA students interpreted the testimony of a survivor of the 1994 genocide in Rwanda, Beatha Uwazaninka. Students worked with an artist in residency and collaborated with Central Academy to interpret her testimony, using music and drama.
Please click here to access the National Echo Eternal website
Please click here to see the launch video of Echo Eternal
Please click here to see the students creating their performance